Help for Influenza Care at Home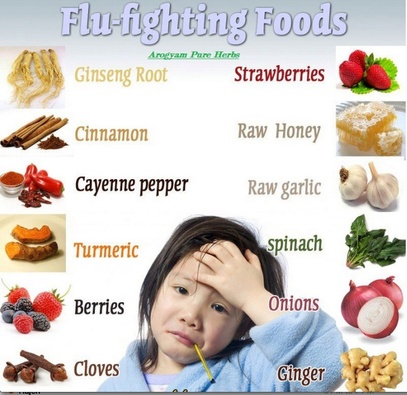 During Flu season, it is important to live in harmony with winter and eat warm foods, wear a hat and boots, and sleep more. Yep, mom was right. Or should I say grandma. These healthy habits go further than we ever realized. One T a day of Cod liver oil is also tried and true. If you prefer, you could take Vitamin D to keep your immune system vital despite the lack of light. Here is a good article to explain further.
http://www.healthy-holistic-living.com/vitamin-d-for-the-flu.html?t=NSM


At the first sign of the flu, or if you know you have been exposed you can take one dose of Influenzinum or Oscillococcinum. As a prevention when exposure is unavoidable, it is recommended that you take Influenzinum 30c weekly.

Influenzinum

For at least the past 150 years homeopathic practitioners have used the medicine Influenzinum as a flu preventive. Influenzinum is a homeopathic medicine made from the flu virus itself.
In 1998 the French Society of Homeopathy conducted a survey of 23 homeopathic doctors concerning their use of Influenzinum as a flu preventive (Coulamy, 1998). The survey included use of Influenzinum over a 10 year period (1987-1998) in 453 patients. The protocol for the frequency of doses varied considerably among these doctors. Weekly doses were used by 26 percent of participants and monthly dosage by 23 percent. Another 16 percent used a weekly then monthly dosage plan, and 35 percent applied some other dosage protocol. 80 percent of respondents began treatment in the fall (September through November) and ended between February and April. In this French survey 70 percent of participants used a 9C strength of Influenzinum. (In the US one would assume a higher proportion of practitioners use a higher strength because of the different prescribing preferences between the two countries.)
Results of the survey were remarkable. In approximately 90 percent of the cases no instances of the flu occurred when Influenzinum was used preventively no matter what the dosage protocol. Among the physicians the effectiveness was deemed good to very good in 90 percent of the cases. In 5 percent there was no protective effect. Of the patients, 98 percent expressed a desire to take the same preventive treatment the following year. Certainly this confidence in homeopathic prevention among physicians with many years of experience and their patients speaks to the effectiveness of Influenzinum as a flu preventive. It should be noted that a clinical study that approaches statistical significance evaluating the preventive effects of any homeopathic preparation would probably be prohibitively expensive.

Oscillococcinum

One specific homeopathic medicine used to treat the flu has been subjected to clinical trials. The medicine is a homeopathic preparation of the liver and heart of a Barbary duck (trade name Oscillococcinum). This medicine was first formulated in 1925. Its name arose from a spurious notion that the blood of flu victims in the 1918 pandemic contained bacteria composed of balls (cocci) that vibrated, or oscillated. Joseph Roy, a French physician at the time identified this supposed pathogen and found it in many animal species. He chose as the source of his homeopathic preparation a duck, possibly an extremely fortuitous accident because of the association between human flu epidemics and bird viruses.

Oscillococcinum was first studied in France during the 1987 flu epidemic caused by an H1N1 virus. This multi-center study examined the effect of Oscillococcinum (200C) on the early symptoms of flu. Results were published in the peer-reviewed British Journal of Clinical Pharmacology. A group of 149 non-homeopathic physicians enlisted 487 patients in the study, each of whom had developed flu-like symptoms during the previous 24 hours. Symptoms met strict criteria for the level of fever and the presence of associated flu symptoms. This took place in the midst of a documented flu epidemic. A treatment group and control group were established and the medicine prescribed in 5 doses, once at the physician's office and then twice a day for two days following. More patients in the treatment group recovered completely in the first 48 hours than the control group (17 percent of patients with active treatment compared to 10 percent of controls). This was deemed a statistically significant difference. More patients in the treatment group also judged the treatment as favorable compared to the placebo, 61 percent vs 49 percent (Ferley, 1989).

In 1990 German physicians replicated the French study of Oscillococcinum. They used the same criteria as the previous study and enrolled 372 patients. After 48 hours of treatment with Oscillococcinum the treatment group had significantly milder symptoms than the control group, and the number of patients with no symptoms from day two onward was significantly greater in the treatment group (17.4 percent) compared to the control group (6.6 percent) (Papp, 1998).

Oscillococcinum widely available at Whole Foods and many health food stores.


---

Homeopathic treatment of the Flu at home

Once there are symptoms of the flu, homeopathic treatment is based on the symptoms. All of these remedies commonly are used for the flu. Select one of the following remedies that best suits the current state. This can change over the course of the illness. You will see that some remedies are better at the beginning of the illness; some are more common for young children. Some remedy pictures include drinking large amounts of cold water, others sipping something warm, some are thirst less. These oddities can help you make your selection. Finding the right homeopathic remedy for the flu is usually straightforward because the symptoms tend to be dramatic and easily characterized.

Aconite

Flu symptoms come on suddenly after a fright or exposure to cold dry wind. Aconite is useful early on in the illness, and most commonly for children.
Keynote Sudden onset. Great fear and anxiety.

Arsenimcum Album

I believe this will be the number one remedy for the pandemic 2009 as it has as a keynote anxiety from loss of financial security. It has both severe upper respiratory problems as well as severe vomiting and diarrhea. The burning dryness, copious watery excoriating secretions, chilliness and severe anxiety are unmistakable indications.
Keynotes: Fear they will die. Cold. They want someone to be near.

Antimonium Tart
This remedy is often used in more advanced infection in the lungs.
Keynote: Rattling sound in lungs from heavy mucous.

Baptisia

Influenza with rapid onset, marked gastro-intestinal symptoms, and great muscle soreness. Stupidity and confusion as if drunk. Keynotes: Worse from humid heat, indoors, pressure, putrid smell.
Belladonna

Sudden high fever where the patient is bright red, with no perspiration. Encephalitis. This is more commonly a useful remedy for children.


---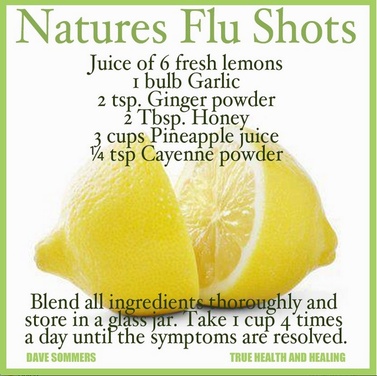 Bryonia
When a person is grumpy with the flu and wanting to be left alone to lie perfectly still, this remedy is likely the one. Bursting headache better pressure.
Keynotes: aggravated slightest motion, thirsty large amounts of cold water.

Carbo Veg
The patient is collapse from weakness, unable to get a full breath. Chilly.

Dulcamara.
This is one of our best remedies in the acute form; the eyes are suffused, the throat is sore and the cough hurts because of the muscular soreness.

Eupatorium Perf
This remedy has extreme soreness and bone breaking pain of the entire body; especially the larynx and upper respiratory tract. Coryza with thirst. Drinking causes vomiting. The cough is a very shattering one, hurts the head and chest. Most often useful in early stages.


Gelsemium
This was the most common remedy during the 1918 epidemic
This remedy is most useful in the early stages, when the patient is weak, tired and aches throughout the body. While there is a constant chilliness, the fiver is not acute.
Keynotes: Dizzy, dull, droopy and drowsy. Too exhausted to show emotion.
Thirst less.

Ipecac
Gastric symptoms predominate; with severe nausea and vomiting without relief. Cough can be dry and spasmodic, threatening suffocation from mucous. Keynote: nausea not relieved by vomiting.

.Nux Vomica
The Nux vomica patient is very irritable, sensitive to odors noises, or any disturbance.
They cannot sleep after 3 AM. They are chilled when uncovered, though their body very hot. Dry cough. Severe head pain.
Keynotes: Worse early morning, cold, open air and pressure.

Phosphorus
Phosphorus may be indicated when the trouble settles the chest. It is useful any time there is bleeding bright red blood. It is the great post-influenza "tonic."

Rhus toxicodendron
The Rhus tox flu immediately distinguishes itself by its extreme restlessness. Despite severe aching pains Rhus tox is better from moving. Cough caused by tickling behind the sternum.
Keynotes: worse at night, better from movement and warmth

Veratrum Album
Adapted to diseases with rapid sinking of the vital forces; complete prostration; collapse. Cold sweat on the forehead. Thirst: intense, unquenchable, for large quantities of very cold water and acid drinks; wants everything cold. Diarrhea: frequent, greenish, watery, gushing: cutting colic. Vomiting: excessive with nausea and great prostration.
Keynote: Collapse. Cold sweat. Unquenchable thirst.

---
Sources for homeopathic remedies and kits

Whole Foods, Food Co-ops, and most health food stores will have a sufficient supply of remedies to treat the flu at home.

I have some kits available, or you can purchase them on-line.

How to administer remedies

Liquid dosing:

Liquid remedies are easy to use. Shake the bottle vigorously 10 times then place a few drops in the center of your palm.

Influenzinum 30c as a prevention should be taken once a week or less.

When treating acute illness:
One dose equals a few dry pellets of remedy given on the tongue.


The strength and frequency of dosing is determined by the severity of the symptoms.
In an severe illness, when using a 200c potency, you will know within a half hour of taking the remedy if it is helpful. Initially the symptoms may worsen. But within a half hour, the patient will show signs of decreased pain and distress. The optimal response is to peacefully fall asleep.

With the 30c potency, you may need to repeat 2-3 times over the course of an hour to know if the remedy that you selected is the best choice.

No matter what potency you are using, if the patient is not improving in the appropriate time, then look again for a better selection. Repeat this process until you find a remedy that clearly helps.

As the patient recovers, if the symptoms return you may need to repeat the dosing a time or two to continue to stimulate the body to heal itself.