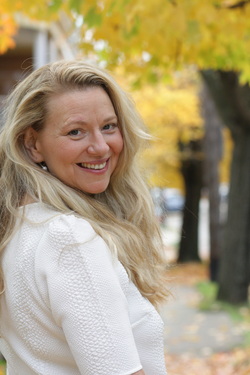 For two decades, I have been studying, and living all things HEALTH. I have experience with Westin Price, Juicing, Eat for your Blood-Type, Macrobiotics, Ayurvedic, South Beach, Raw Food. The list goes on. Each diet has something to offer, for someone, sometime ~ maybe even for a lot of people. However, I have learned that Raw is not good during Northeastern winters, Juice disturbs your blood sugar levels, and some people need meat. What was great for you when you were training for the marathon is now piling on the pounds. Kale may be the new beef, but it can be hard on your thyroid.
When I heard of Metabolic Balance I signed up on the spot. I had struggled with a sluggish metabolism for years myself even though as far as I knew, I was "doing everything right". I knew my metabolism was off, and that if I did not correct it I was headed down a road I did not want to travel. Metabolic Balance is individualized, based on many health markers including your age, health history and over 40 blood tests. Based on these parameters, this European system gives you a plan to follow that gives your body everything it needs nutritionally and nothing more. Your body is naturally then able to shed pounds and restore balance to your metabolism which dictates your energy, your sleep, your mental alertness, your desire to exercise, your mood, digestion. In short, it is key to good health.
Want to learn more? I put together an hour long video introducing "Apple Medicine" as I call it. Have a listen. It is worth your time. YOU are worth your time! Be in touch!

Join me on Facebook: https://www.facebook.com/pages/Apple-Medicine/1419900434889286?ref=hl
---
"Your food shall be your medicine & your medicine shall be your food." Hippocrates
The Metabolic Balance Programs includes:

1. Blood work including 40 different laboratory panels, which will be sent off to Germany along with your health history as the basis for determining your individualized plan.
2. Your Official Metabolic Balance plan from Germany which uses regular food in special combinations uniquely designed to restore balance to your metabolism.

3. 10 coaching sessions with Betsy Reiling, who brings decades of holistic health experience to the table. From homeopathic support to relieve grief, to restorative yoga postures that support weight release, Betsy's decades of experience are invaluable. Her wisdom, experience, and encouragement helps you to navigate the plan, apply the principles of Metabolic Balance, and ultimately, to get the results that you desire.